July 21, 2015 @ 12:21 PM
That just might be ok.
Classic vs. Trendy- How to create a home decor style that lasts.
I love perusing interior design magazines or reading the latest facebook posts from my favorite style guides. It's good to know what you absolutely must have in your home this season, the dos and don'ts of color, what's hot and what's not. I mean I know those photos are totally achievable right? If I just paint that accent wall in "Blooming Fushia", find that awesome acrylic chair you see in all the spreads and add a splash of metallic leather, my house will be the envy of all interiors!
And then I actually sit in that room, spend some time in that room, live in that room, and you know what? That "blooming fushia" gives me a headache, I am not sure what Barbie was thinking when she designed her Dream House. And that acrylic chair that's all the rage? More like an uncomfortable slip and slide that shows EVERY scratch! Metallic leather does not make for the coziest throw pillows. Napping on one with a bit of drool = metallic leather pillow super glued to face.
The biggest problem with following the trend is that next season, it will be out of date.
By the time you've finished decorating that room just right, just like the design trend pros say, you are already behind for next season, and you're slip-sliding out of a chair with a sparkly cow stuck to your face.
MOO!
Now, I am all for a statement piece. I think every room should have that one thing that makes you say wow! Sometimes to get the "Wow" you have to have something a little out of the ordinary, maybe a little bold, maybe a little odd. But when it comes to overall design style of your home décor, I'm going to make the case for the classics. A classic design is timeless. As trends come and go, a classic design is always stylish.
A classic design can be a part of any room, in any trend, in any time period.
So what goes into a classic look? At the top of the list, for me, is minimalist furniture. Think clean lines and beauty in simplicity. If you start with minimalist pieces, it is so easy to add a trendy punch and then change it up as times and styles change. At Mokuzai Furniture, Peyton and I create minimalist wood furniture. Our console tables, accent tables and side tables have those clean and simple style lines that are classic. Our solid wood tables are seen as modern to some and zen to others. For some it works with their arts and crafts interior stylings and for some it works with their contemporary interior. Our furniture is placed alongside traditional antiques with fine oil portrait paintings on the walls in entryways with marble staircases, while some of our customers use our furniture alongside their southwestern home décor in a small loft apartment. That's the wonderful thing about minimalist furniture, it doesn't scream anything in particular just beautiful, classic style. And it goes with everything!
Simply Beautiful.
My in-laws have a black leather chair. It's at least 30 years old but a classic nonetheless. You can put that black leather chair into any room, and build the trendiness around it. The lines are basic, the style is nothing out of the ordinary but it is quality and can stand the tests of time and trends.
For classic design, look for pieces that are made of high-quality materials like silks, wool, solid wood, porcelain, ceramic, or glass. If you think about the history of civilization, people have been handcrafting décor items for the home from these materials for 1000's of years. These materials will always be considered "nice" whereas that trendy plastic thing might not be so hot just 10 years from now.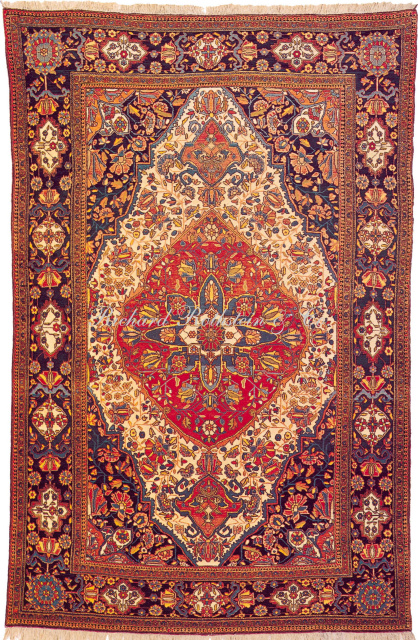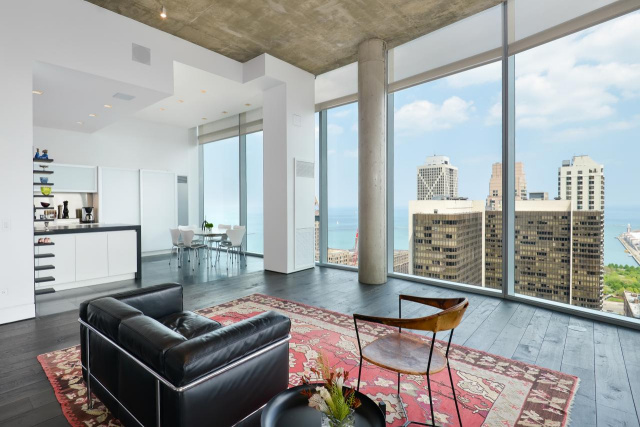 Another classic for me is the antique rug. Ok, so I have seen some pretty awful looking old rugs that should have died when their era did. Just because it's antique doesn't mean it's worth a penny when it comes to style, but if you choose the right rug, one that is high quality with the right colors, you can build a room around it for decades. I've seen old oriental rugs paired with minimalist, modern wood furniture, with throw pillows in trending colors. Add an eclectic collection of home accents, a shot of metallic here, something mirrored there and BAM, you have a beautiful, stylish, trendy room. You can take that same rug into a super traditional home with fancy crown molding, a chandelier and finely carved antique furniture and still, the rug works.
For classic style, you want art and you want a diverse collection of it. I am always drawn to Asian art. Prints, watercolors, ink paintings, if it's Asian, particularly Japanese, it speaks to me. Some time ago, I looked around my home and suddenly realized all I have on my walls is Asian art. I love each piece, but when you see the collection as a whole, and in turn the "style" it has created for my home, all you see is Asian art. Let me tell you, it is very difficult to incorporate new, trendy accents when the space is so heavily influenced by this beautiful art. For a classic design style that will adapt with the changing trends, make sure your fine art collection is diverse. It should all work together but shouldn't control your overall style. That's not to say you shouldn't choose art that speaks to you, that suits your personality or art that you tend towards, just keep it in perspective.
For example, I always choose Asian art but something like this would be a more classic approach. These lovely paintings by Julie Keaton-Reed still speak to my love of Asian art but are also, minimalist modern and easily adaptable as the trend changes. You could put this painting in the same home with an abstract art print, with a framed poster from an awesome rock concert and your formal family portrait and it still works.
Classic always works.
So if you want to create a home that is stylish, beautiful but comfortable too, don't worry about getting the trend just right. Let the trendy people make the design mistakes. Those trendy looks are just that, they are trends and they will always be changing. You can be sure you will never have it just right. Instead, surround yourself with quality pieces you love, colors that make you feel good and design styling that will always look good. Get a little crazy once in a while and throw in a ridiculous accent but for the base, spanning trends and time, Classic will always look good.